The Montana Women's Run has been going on in Billings, MT for 40 years, but this is the first time the Billings Industrial Revitalization District has decided to help. The run has actually gone through the district for many years now, and BIRD wanted to become just a small part of one of the biggest women's events in the region and largest races in the state. BIRD was playing music at the turn around for the 5k race as well as decorated the district for the event. Balloon arches were put up when the course enters and exits the district with a balloon arch and photo op at the turn around.
This year's Montana Women's Run was held on May 13. The weather was not the best but the runners brought their own sunshine. Everyone was so welcoming during the race. Many people were coming up to the BIRD sign, wondering what it was, voicing their appreciation of the 80's running playlist that was being blasted, and plenty of kids were completely entranced by the balloons. The Montana Women's Run never fails to draw women together, and that was evident as BIRD employees watched as so many amazing women went running or walking together in small groups of friends and families.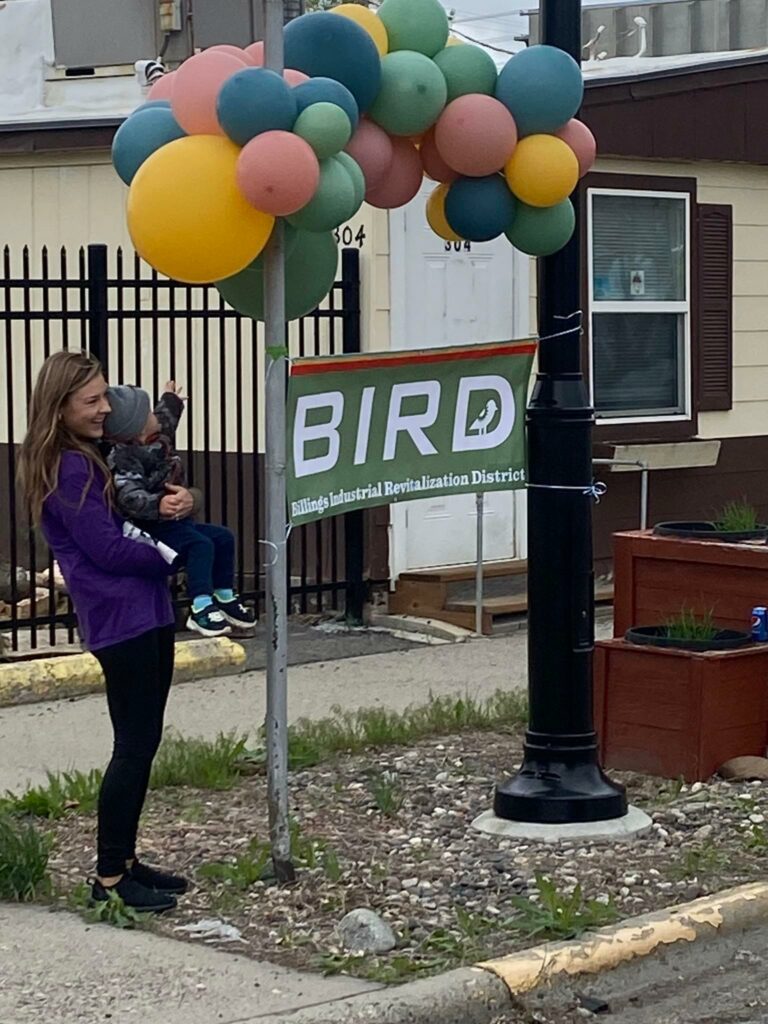 In 2022, the Montana Women's Run was able to raise $90,000 for organizations and programs that target women and families. Some of these include the Billings YWCA, Billings Clinic, and the MSU-B Women's Cross Country Scholarship (About Us, n.d.). The Billings Industrial Revitalization District has set a new goal of increasing the organization's community outreach, and what better way than with the Montana Women's Run, who has been helping our community for the past 30 years.
Everyone at the BIRD is so proud of and thankful for the Montana Women's Run, not only for going through the district and all the good they do, but also for allowing us to participate in their event. Thank you to everyone who participated in the races and all the amazing, helpful volunteers. We had a great time this year and already have ideas to bring to the table for the next race. We hope to see everyone again next year!
If you want to learn more about the Montana Women's Run and everything they do you can go to their website or follow them on Instagram and Facebook.
About Us. (n.d.). Montana Women's Run. https://womensrun.org/about-us/.